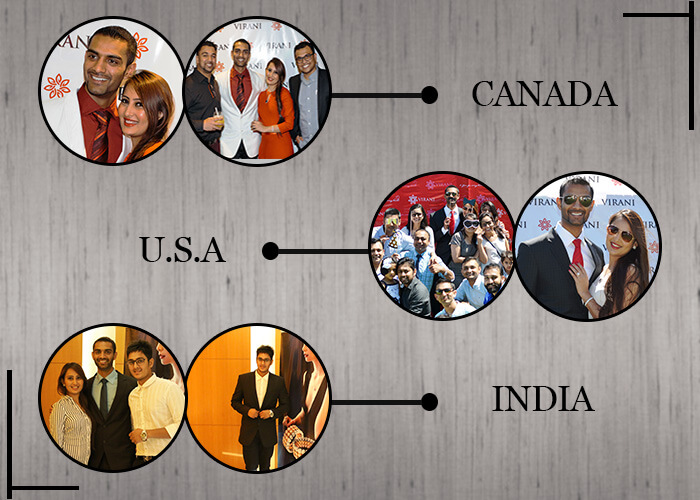 "A journey of a thousand miles begins with a single step." – Lao Tzu.
Our journey also started with a very small step. We had a very humble beginning with our first exhibition with close family and friends. We had only 40-50 designs
Initially people weren't too comfortable buying diamond jewellery online, especially from a new brand since the Average Selling Price (ASP), was slightly higher than other products being sold online. We understood that the customers not only wanted the convenience of shopping from home, but they also wanted to be absolutely sure of what they would get when they place that order.
We realised that the more information we provide, the more we educate our customers about their jewellery, the more transparent we become the more comfortable our customers would feel before buying a high value product online. Therefore, we started providing jewellery details online which not only included the number of diamonds or grams of gold being used in a particular piece of jewellery, but also mentioned how much we charged for diamond, gold and making of that jewellery .
The fact that all of our jewellery is made with conflict free diamonds that are also cut and polished in-house, and that every single piece of jewellery we sell is 100% certified by the most respected gemmological labs worldwide such as GIA and IGI, customers started trusting us even as a new brand in the market.
Some of our customers weren't sure about the exact size of the jewellery from the pictures and scale provided online alone. They missed the whole "touch and feel" experience, so we introduced innovative features such as "Try a 3D printed model before you buy". Using this feature, customers can order an exact 3D printed replica of their jewellery and try it on in the comfort of their homes before making an informed purchase.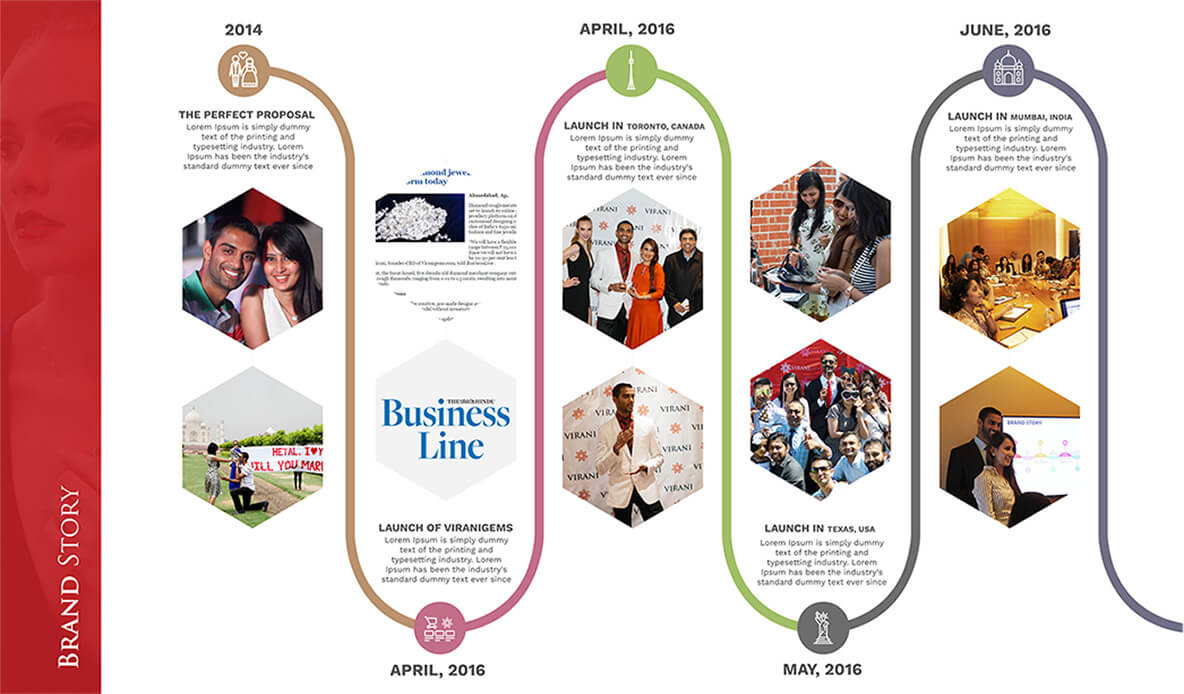 June, 2014: The Perfect Proposal
Virani was incepted when our Founder Chirag Virani proposed to his childhood friend Hetal Virani at the beautiful Taj-Mahal.
April, 2015: Launch of Viranigems.com
Viranigems.com was launched by combining a 'zero inventory' business model with an efficient vertical integration from rough diamonds to jewellery retail helping customers save up to 30% on diamond jewellery.
April, 2015: Launch of Viranigems.com in Canada
With no more than 50 designs, Viranigems.com was first launched in Toronto, Canada with close family and friends.
May, 2015: Launch of Viranigems.com in the U.S.A
After receiving overwhelming love and support from Toronto, Canada, Virani was launched in the U.S.A. in May 2015.
June, 2015: Launch of Viranigems.com in India
To make the affordable luxury a reality for all of our customers worldwide, Virani was launched in India in June 2015.
273 total views, 1 views today