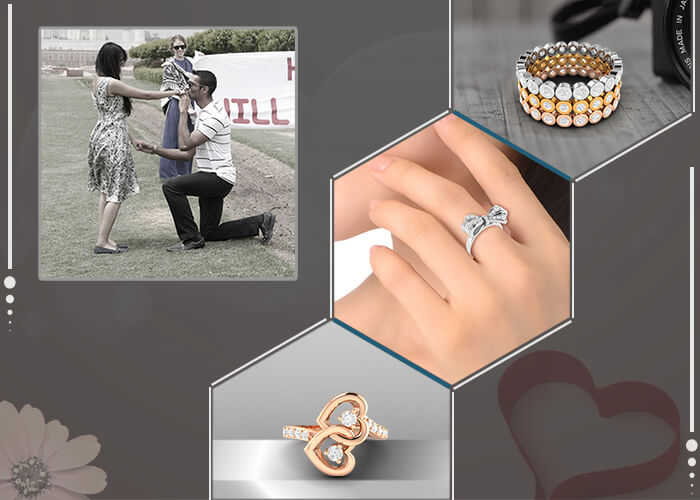 Like all good stories, Virani also started when a boy met a girl.
Both of our co-founders, Chirag Virani and Hetal Virani met each other at the age of five when they were in kindergarten. And since then they were in the same school, same class, and even sat on the same row for years. VIRANI was incepted when Chirag proposed to Hetal in front of the beautiful Taj Mahal in 2014.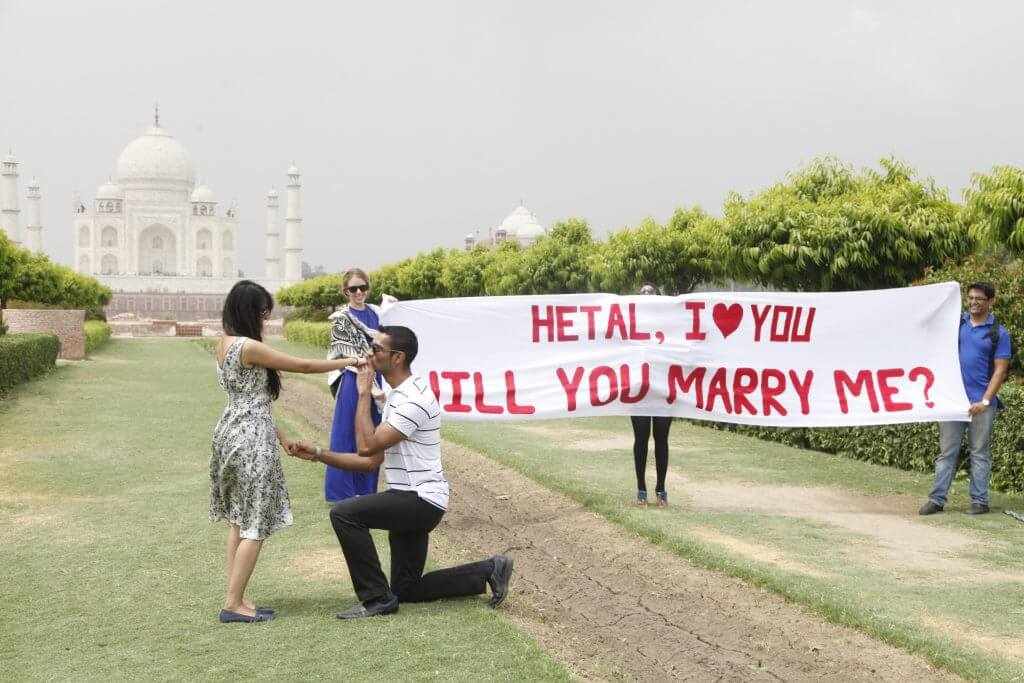 When Chirag was planning the proposal, he wanted to get the best engagement ring for Hetal. And the process he went through to get that special engagement ring essentially led to the birth of Virani. Being in the diamond business for over 50 years for three generations and having access to a diamond cutting and polishing factory that cuts and polishes over 200,000 diamonds a month, finding the best diamond wasn't a challenge. But when it came to picking the ring design, Chirag met one of his jeweller friends and learnt the entire step by step process of how to create an engagement ring from scratch starting from 3D CAD design and 360 degree videos, to a 3D printed model and finally the finished ring. And when he got the finished ring, it was exactly how he had imagined and Hetal said yes.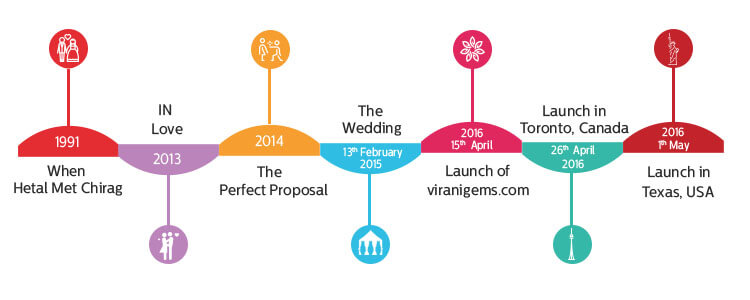 Chirag personally found the entire process fascinating. After they got married in 2015, they came up with an idea of making the whole jewellery buying experience fun, transparent and convenient for EVERYONE whether or not they had access to a diamond cutting factory or a trusted family jeweller they had known for years.
Hetal and Chirag spent almost a year researching in order to identify the gaps in the industry and studied how people were browsing jewellery, how they were buying jewellery though both online or offline channels before launching Viranigems.com in 2016.
At Viranigems.com, it's our mission to promote transparency throughout the jewellery purchasing process. Your precious diamond jewellery not only comes with a certificate of authenticity from leading gemological institutes, but it is also accompanied by a detailed price breakdown of how much you pay for your conflict-free diamonds, metal as well as the making of your jewellery. Our loyal customers enjoy luxurious shopping experience at Viranigems.com with unique features such as trying on an exact physical 3D printed plastic replica  before buying an actual piece of jewellery,  complete customization  capabilities,  free shipping,  30 day money back guarantee,  lifetime exchange offers and many more.
639 total views, 1 views today